Sing your way to being an idol in the virtual idol audition 'Be My Voice' - allkpop
Sing your way to being an idol in the virtual idol audition 'Be My Voice'
AKP STAFF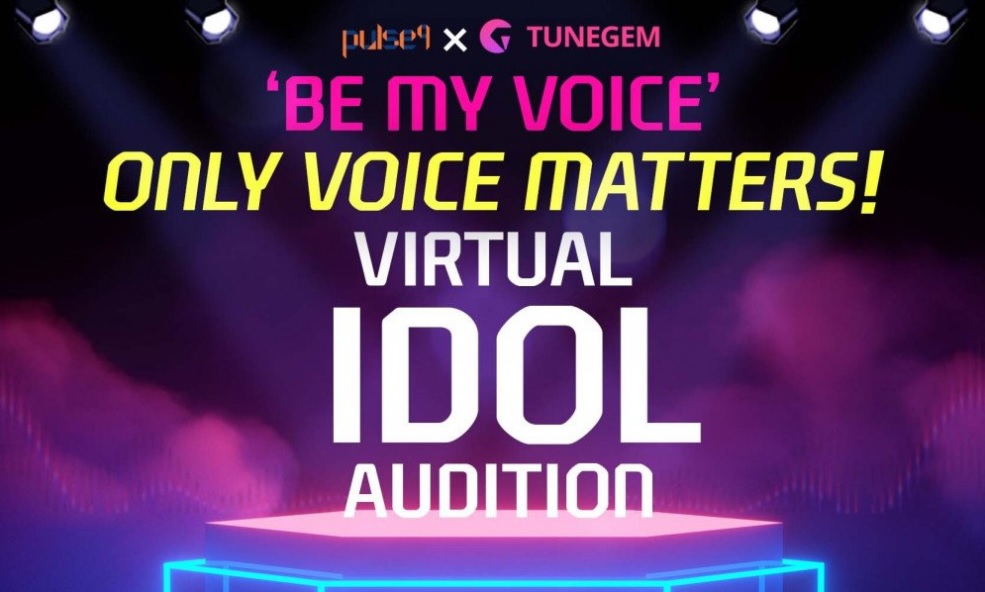 Daydream about being a K-Pop idol? Yes.
Spend time endlessly singing to your favorite K-Pop songs? You know it.
Waiting for your big break to finally train and debut? Please!
"Be My Voice" is your chance to put your singing skills to the test in a virtual idol audition to be in a real girl group! There is no need for any specific visuals or dance abilities, so singers out there who are a little shy can proudly compete in "Be My Voice" because only voice matters!
Audition to be in a virtual idol girl group as their final member! The position of the main vocalist and backup vocalist is open and TUNEGEM is looking for you! They already have members for the other vocal position. Now all they need is for you to step up to the plate and become the members of the group. The audition to find the perfect voice for this virtual girl group is made through special AI created by Pulse9.
Ladies, start your vocal trills and get practicing- this is your chance to become a star! The two final members for this virtual idol group will be selected by Pulse9. TUNEGEM will assess and analyze the vocal abilities of all the girls who audition.

The audition period for the "Be My Voice" virtual idol audition is January 17 to January 23, 2022. Here is how to apply to the audition:
STEP 1: Use a character filter and record your song by using video editing apps such as Snapchat, SNOW, Tiktok, etc
STEP 2: Upload your song video on TUNEGEM
STEP 3: Type '#P9' before/after the song title
The only requirements are that you are 14+ years old and are a female. Be sure to do a blind singing audition with no face in sight! The videos that apply for the audition should refrain from deleting or privating them to avoid any disadvantages.

Find out if you're K-Pop's next voice on January 24, 2022, when TUNEGEM and Pulse9 reveal the chosen singer.
출처 : https://www.allkpop.com/article/2022/01/sing-your-way-to-being-an-idol-in-the-virtual-idol-audition-be-my-voice